Wealthy Street Development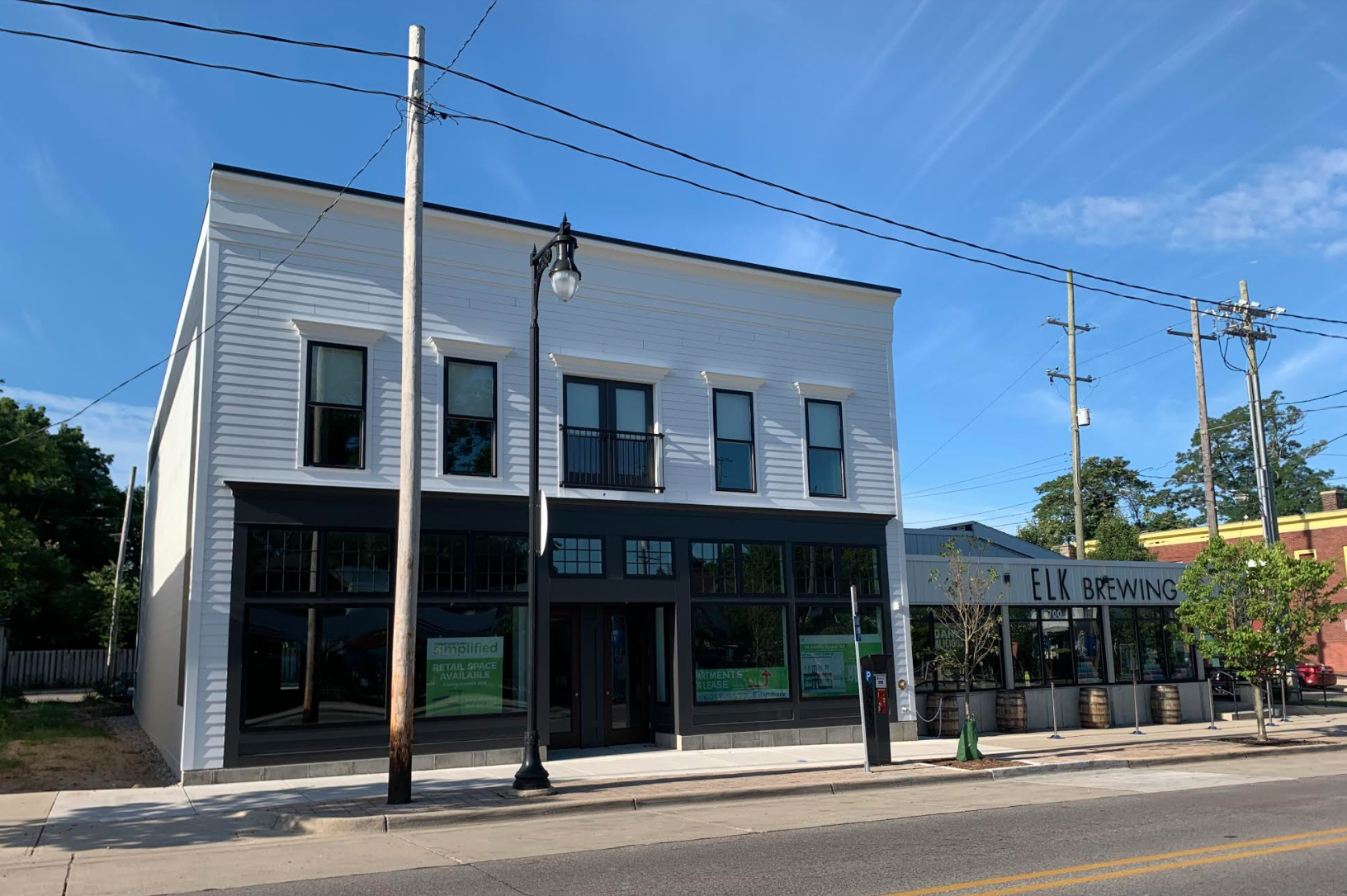 The internal mission of Construction Simplified is to build an organization of highly talented individuals who not only see value in our services to our clients, but also greater value utilizing our skillsets to create ultimate investment opportunities in the city's that we live and operate in.  Because of this, we strategically look for value add options that others may simply overlook.
The historic redevelopment of the Wild Bunch site in one of Grand Rapids hottest neighborhoods is the proof that we are creative, willing and able to do what others may not.  A dilapidated structure sat vacant after a disastrous fire until the partners at Construction Simplified were able to put together a project design, construction estimate, and operating pro-forma that proved viable.
We are excited to bring to life a eloquently designed mixed use infill development in a very regulated historic neighborhood.  The project costs of a 3,000 SF footprint, limited onsite parking and (3) amazing on street residential units on the upper level.  These units were designed in manner to fully engage with the activity of street life while bringing refinement and luxury that doesn't currently exist in that neighborhood.
Because we serve dual roles as the Construction Manager and Development Partner for this project, the efficiencies, trades relationships, and extremely short build schedule will only continue to provide value increases to the partners invested.
"For Wealthy Street, the investment team is internal at Construction Simplified, however as Development Partner we have the ability to bring our level of service, creativity, and efficiencies to outside investment partners as well.  If you like to invest creatively in real estate & development, give us a call." – CS