Sessions Pointe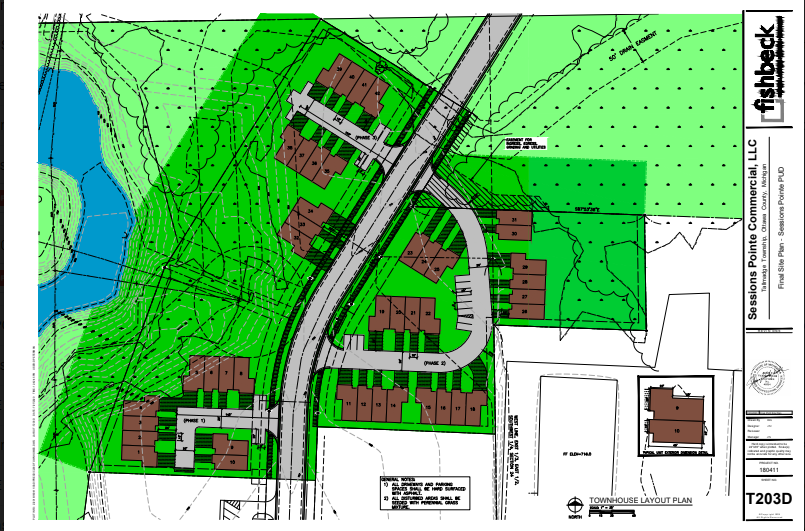 Sessions Pointe is a prime example of the creative and innovative mindset that Construction Simplified provides for each of their clients. After several years of ownership of a defunct development from the '08 recession, our client was nearing completion of the 2nd phase of a residential neighborhood with over one-hundred homes. The front half of the PUD consisted of 9 commercial lots just outside the path of rebounding commercial development. Two of those lots sat along the highly trafficked M-45 and had great visibility to potential consumers. However, the remaining 6 lots sat far enough off M-45 that they lacked visibility and any interest from any buyers.
Puzzled as to how to make the commercial land a success next to a residential neighborhood, our client sought out our experience in real estate, development, and construction to come up with a creative solution. After thoroughly evaluating the property as whole, Construction Simplified proposed that we aid our client in pursuit of a zoning change allowing for multi-family townhomes. This proposed solution provided a necessary transition from the commercial land to the first phase of residential homes, as well as maximized proposition of the interior lots.
Though it sounds easy to build townhomes anywhere desired on a piece of property, the reality is that there are often many obstacles to overcome before the commencement of construction. As the Development Partner to our clients, we provide leadership and guidance to successfully work through these issues. With utilization of the client's Civil Engineer and Attorney, we were able to work with the township to get the zoning changed on the four necessary parcels. Per our proposed plan of action, this change now allowed for a multi-family development that transitioned fluidly into the residential development.
In addition to 42 units of townhomes on the property, Construction Simplified has brought in additional expertise to help in the marketing and sales of the remaining five commercial parcels. One parcel has already been sold and brokered by Construction Simplified and is slated for construction mid-2021. Another is in the works to become a strip retail development opportunity with CS leading the team and investment.

"The Construction Simplified team often provides a fresh look and creative approach to challenged projects and investments.  As Development Partner, our goal is to create the return our clients are looking for, even when it may be right in front of them." – CS