Highpoint Flats – Muskegon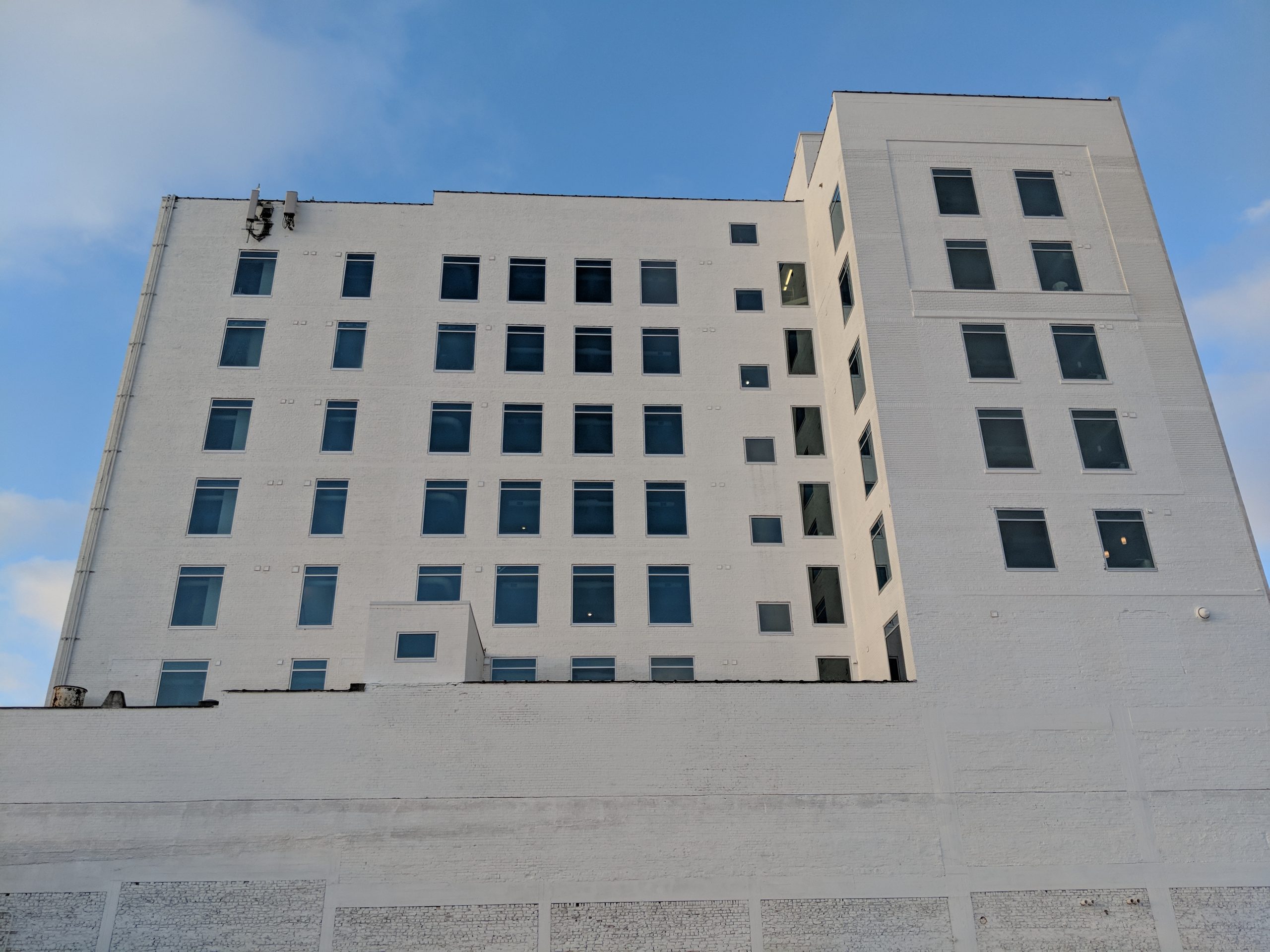 A well-known and successful West Michigan condo developer and hotelier, whose primary focus has been to redevelop and create high-quality urban and lakefront living ran into a problem shortly after starting the redevelopment plans for the Hackley Union National Bank building in Muskegon, Michigan.  Parkland Properties originally intended to start construction of the condominium project in 2011, but due to unfortunate circumstances with the economy, the project slumped along with little hope and increased risk. On top of that, the Renaissance Zone tax breaks that were accomplished for the project were fading fast.  Something had to be done and switching the proforma intent to apartments was the only route.
Fast forward to 2015 when the client contacted Construction Simplified to help bring a fresh look, creativity, and thorough construction experience to lead the new redevelopment plan and the powerful value enhancement exercise that needed to occur.  The team at Construction Simplified first focused on the costs of the project that were necessary and non-negotiables; restoring and preserving the historic 90-year old 8-story building while designing all appropriate envelope and energy efficient upgrades due to its proximity to the mighty Lake Michigan.  Once these costs were determined, by CS engaging trusted industry subcontractor partners, the remaining available dollars were put into a planned-spend arrangement to maximize the modern design desired by the client.  
Once the team was confident in the budget, Construction Simplified engaged with numerous local construction firms to find the right fit given the budget and extensive schedule requirements of the job.  We are proud to say that with all of the preplanning and extensive effort given the circumstances, construction kicked off in June of 2017, executed with limited issues for 10 months of construction, with a near full occupancy of the (47) units when completed in April of 2018.
Sometimes a project can get stuck because of unfortunate timing, unbelievable cost to construct, or just simply needs a new set of eyes to fuel creativity.  We love these challenges and are here to help, don't hesitate to contact us to see how we may see things! – CS