"We are not just a builder. We are professional, construction experts who lead you through all aspects of the design, construction, management and execution of your project."
When we provide our professional services as Construction Managers, clients are not only benefiting from a team who has constructed projects of all scopes, sizes and complexities, but also a group of partners that operate daily with clients and others to develop, build, and own real estate of our own.  This drive beyond your typical "Project Manager" mindset found at other Construction Management or General Contracting firms, proves invaluable at all critical intersections of a project's timeline.
 Giving confidence to the owner, our team is fluent in all critical requirements of project management, thus leading to rational project scheduling & execution, contractual & fiscal responsibilities of all, and exceeding the quality and performance through all phases of construction.  With our focus deeply rooted in successful and clear communication, we are able to provide a project at the best value proposition while eliminating the client's risk.
Here is the outline framework of how working with Construction Simplified as your Construction Manager can lead your project to be one of our Simple Successes:
Pre-Construction
Pre-Construction:  CS will assist the client with the selection of the design team, either by RFP or in a design-build arrangement, which will allow for the full development of a complete set of construction documents, ready for bid solicitation and permit.  During that design timeline, CS preconstruction tasks will provide valuable education and information leading to a complete subcontractor buyout package and contract drafts.
We will effectively lead and collaborate with your architectural and engineering design firm(s) during the pre-construction process.  If you have not designated a design team, we will informatively take you through the process of finding the right partner.
We logically build your Master Project Schedule and the Construction Schedule to appropriately plan, bid, and execute the job.
We will assemble the Master Project Cost Analysis and Construction Budgets at standardized conceptual, schematic, and design development intervals, as well as providing continuous updating along the way.
We provide an honest and reviewable General Conditions Estimate, so you can understand and validate the soft costs required to properly execute the work on the jobsite.  
We perform detailed and ongoing Constructability Reviews to assist the design team with the applicable solutions to common design, cost, and sequencing challenges.  This ensures preservation of the project budget and schedule.
We will manage the Bid Phase to ensure the project goals of cost, quality, and time are exceeded.  This includes efforts to actively solicit subcontractor RFPs, perform detailed scope reviews, execute precise value enhancement / engineering efforts, and swift project buyout and contracting.
Construction Phase
Construction Phase:  After a successful preconstruction phase, CS will move seamlessly into providing complete construction phase management services.  We continue our leadership in coordinating with the entire project team, including the newly contracted subcontractors, to deliver the project as planned, enjoying the simple process along the way.
We coordinate and lead at ALL job coordination meetings and typically standardize communication to the Owner & Architect to keep the team informed.  We know that an informed client is better suited to assist in the success of the project.
We staff the project site with Professional Industry Leaders who love what they do.  With a team of partners at CS and owners of real estate themselves, clients quickly sense the care and responsibility of each leader in making the most difficult and effective jobsite decisions.
We love our Subcontractors and work with those who appreciate the detail and care we put into our jobs and level of responsibility we expect of them to perform.  Therefore, our strong relationships with subs lead to conflict free subcontract administration and management.
Planning is key, we know this.  We provide constant and logical schedule management and monitoring throughout all phases of the project.  We work from ONE schedule that is shared across the board, hiding nothing.  If projects are behind, we work as a team to get them back on track.  If they are ahead, we keep pushing!
We know firsthand how challenging and costly projects can be with surprises, and since this is our expertise, we plan accordingly to provide straightforward cost / risk analysis thus setting up the appropriate allowances and contingencies.  Throughout the project, we treat every dollar as our own and work diligently to provide accurate financial reporting including the cost control and change management of the subcontractors.
The quality desired, designed, and contracted of us and all involved, including subcontractors, will be met.  Providing continuous inspection and quality assurance efforts are at the forefront of CS' construction delivery plan.
Closeout & Warranty Phases
 Closeout & Warranty Phases:  CS knows that for a project to be successful for all, it must operate and be built to quality that lasts for longer than the planned investment.  We don't just complete the project and provide the keys, we work hard to complete the punchlist, training, and closeout phase no later than 30-days after substantial completion.  At a minimum, we provide a full 1-year warranty after project completion, including all workmanship and material warranties by all subcontractors.  The same CS partner who started with you will remain the contact throughout the entire warranty period.
The experience and drive of the partners at Construction Simplified, coupled with the unique and diversified services we provide, give our clients a heightened level of trust and confidence when selecting our firm to build or improve their real estate.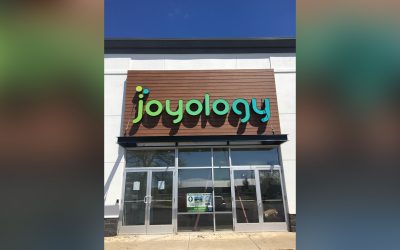 Construction Simplified had just started to build a strong name in West Michigan as the leader in the emerging market of cannabis construction and given that solid reputation, we were contacted by a real estate investor to assist the new tenant to navigate the...